A journey of discovery in Tennengau, in the Salzkammergut to Hallstatt and as far as Berchtesgaden
"Movement-reste-pleasure ": The holiday triumvirate also stands above the excursion destinations around Abtenau. Marvel at waterfalls, thrill on the summer toboggan run experience and relax in comfort at the Egelsee: discover your favorite place!
But not only the Tennengau has a lot to offer: from the glacier on the Großglockner to the largest ice cave in Europe to the well-fortified castle: the Salzburg region shines with Excursion destinations of superlatives! Discover unique natural monuments, museums and marvels of alpine construction technology on vacation.
Huge natural spectacle in Golling
Contact
N47 36.110 E13 08.351, 5440 Golling an der Salzach, Austria
+43 6244 4356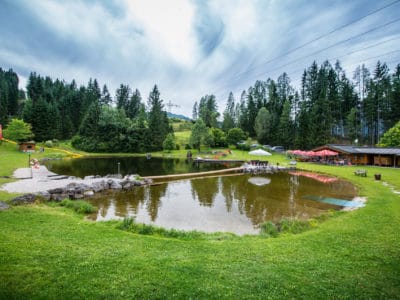 Bathing in front of the imposing backdrop of the Salzburg mountains
Contact
Neubach 103, 5523 Neubach, Austria
+43 6463 8690
The popular destination for the whole family
Contact
Trattberg 127, 5423 Taugl, Austria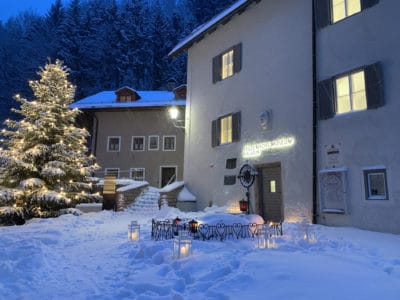 Life and work of the composer Franz Xaver Gruber
Contact
Gruberplatz 1, 5400 Hallein, Austria
+43 6245 8078330
A place that gives strength and invites you to relax
Contact
Fitzlweg 84, 5441 Oberlangenberg, Austria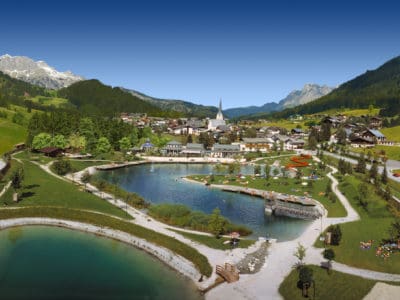 Refreshing bathing fun in the biological bathing lake
Contact
Martinerstraße 21, 5521 Sankt Martin am Tennengebirge, Austria
+43 6463 64003
Deep into the Dürrnberg, where the miners already ...
Contact
Ramsaustraße 3, 5422 Bad Dürrnberg, Austria
+43 6132 2008511
Natural spectacle with years of history in Golling
Contact
Moartalstrasse 82, 5440 Golling an der Salzach, Austria
+43 6244 4356
Family-friendly mill hike in Tennengau
Contact
Scheffau am Tennengebirge 36, 5440 Scheffau am Tennengebirge, Austria
+43 6244 844220